harvest 2021 recap: dashe cellars
back in march of 2021, i finally decided to quit my job of over 6 years as a software engineer (and later, engineering manager) at slack. this marked almost a decade in the software industry, and i was feeling the effects of the pandemic, of burnout, and of capitalism.
i was fortunate enough to be able to take some time to decide what i wanted to do next, and that freedom to explore resulted in a surprising new direction - winemaking!
you might not think this was surprising if you knew me - i was born and raised in the napa valley, california's famous winemaking region. while my immediate family isn't in the wine business, it's a part of my heritage - my great-grandparents came over from italy with vines in their pockets and established vineyards and wineries in california's central valley in the early 20th century. but still, despite all this, a career in food & ag never crossed my mind - all i cared about was getting to the big city, playing live music and going to shows, and creating a sustainable life for myself via the tech industry.
after quitting tech, i started spending more time in the food & wine community in the east bay, and was blown away by how welcoming and encouraging folks were to new people. i didn't encounter any of the gatekeeping or stratification that i'd experienced in tech and in music, and with the encouragement of friends in the industry i applied to work my first harvest at dashe cellars in alameda, ca.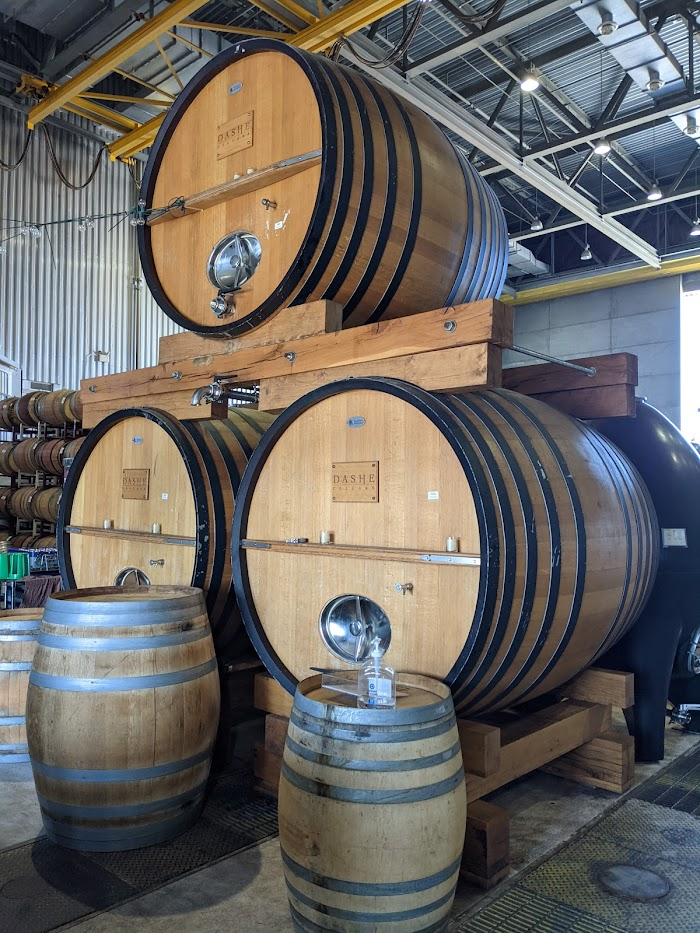 i learned later how lucky i was to get such a great gig so late in the year - most wineries start hiring their cellar interns in february/march, but due to the pandemic, even high-quality wineries like dashe were struggling to find labor. our harvest team was small - myself and two other interns, along with winemaker rene calderon, did the bulk of the work.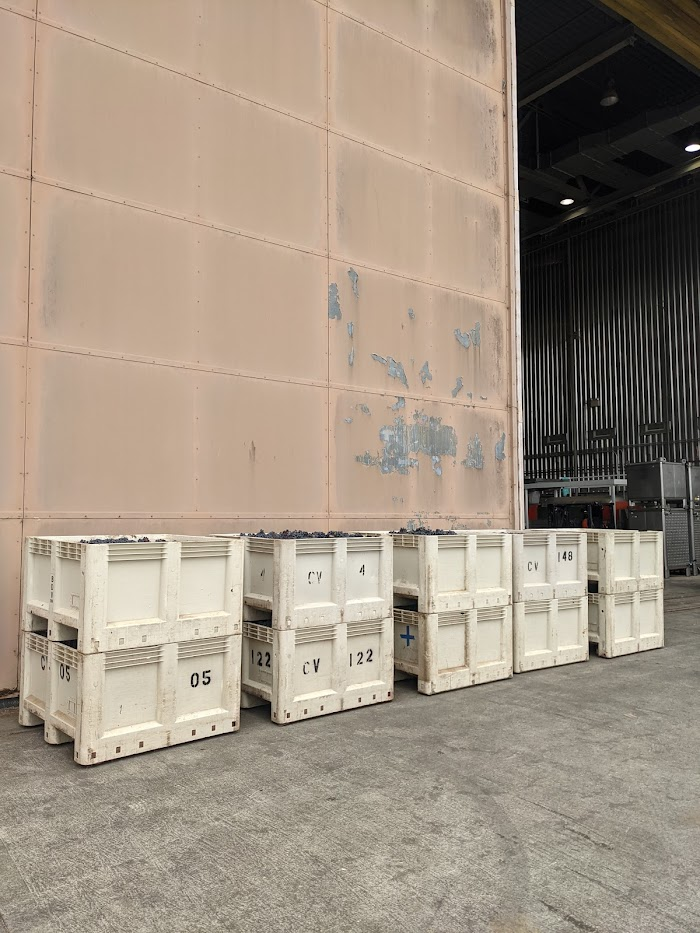 dashe is an urban winery, meaning they don't farm their own estate or own any land. instead, they purchase fruit from high quality vineyards throughout northern california. starting in mid-august, my job was to set up, operate, and break down the crushpad to process fruit that would arrive from all over the state. we would sort the fruit by hand to ensure there wasn't an abundance of leaves or moldy grape clusters going into the wine, and then it would go through a de-stemmer and through a pump up into a tank.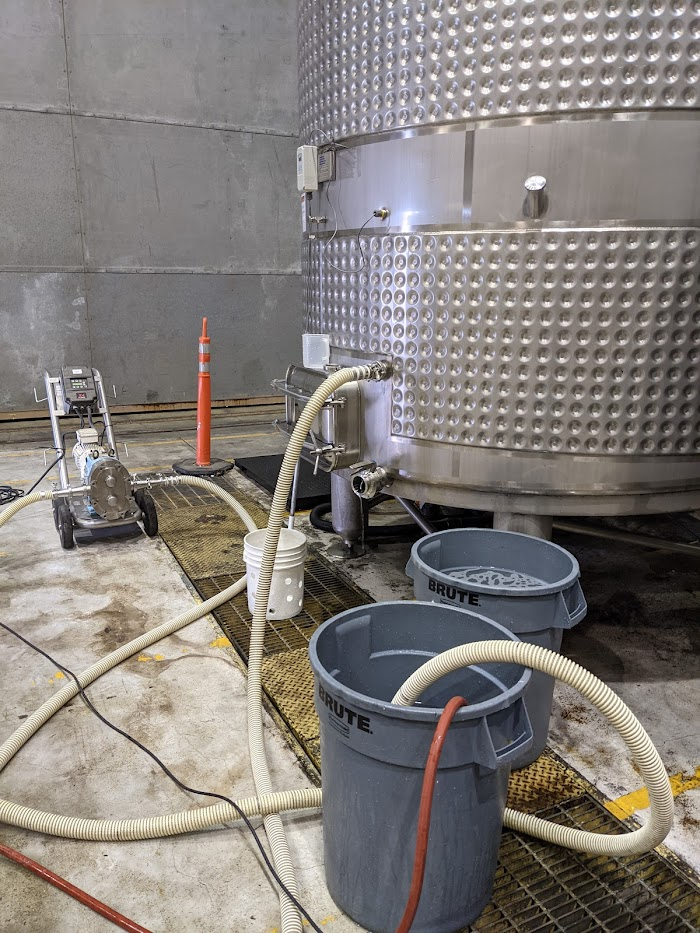 if you are looking to get into winemaking, everyone will tell you that the job is essentially: cleaning things, getting them dirty, and then cleaning them again, for three months. and it's true! in addition to the crushpad, i was sanitizing tanks, steaming barrels, pressure washing bins, and cleaning pumps. sanitation is always important in winemaking, but it's especially important when you are fermenting with native yeasts - contamination can easily lead to off flavors and flawed wines if you're not careful.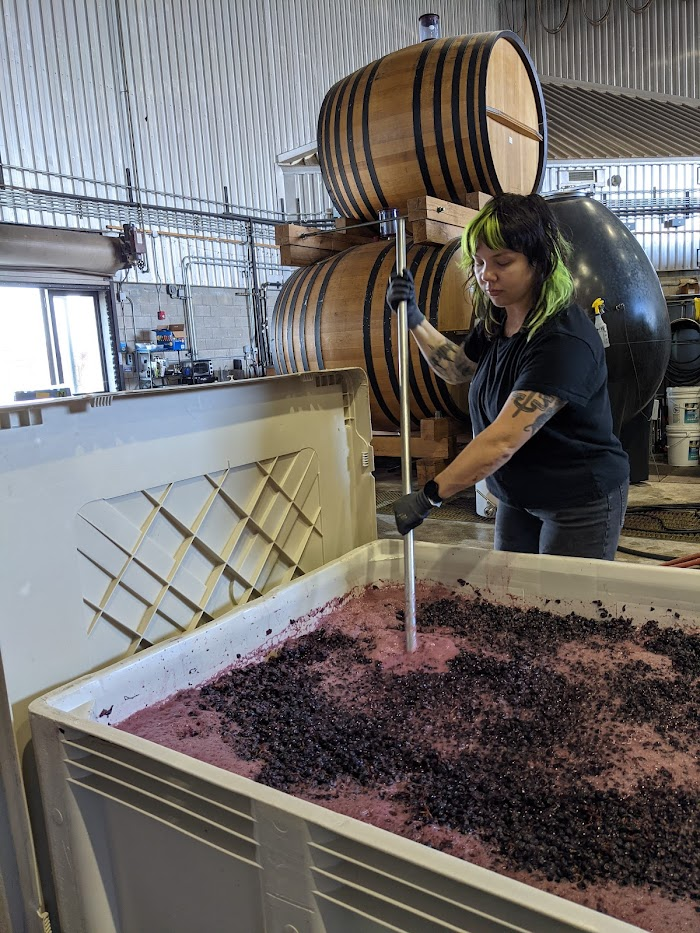 aside from cleaning, i also learned to make wine, of course. to stimulate fermentation and color extraction i would pump the wine over itself once or twice a day (or sometimes, manually punch it down). i would take readings from each tank to determine how far along it was in its fermentation. when the wine was done with primary fermentation, i'd drain it into a new tank, then dig out the remaining must and transfer it to a bladder press to extract additional wine.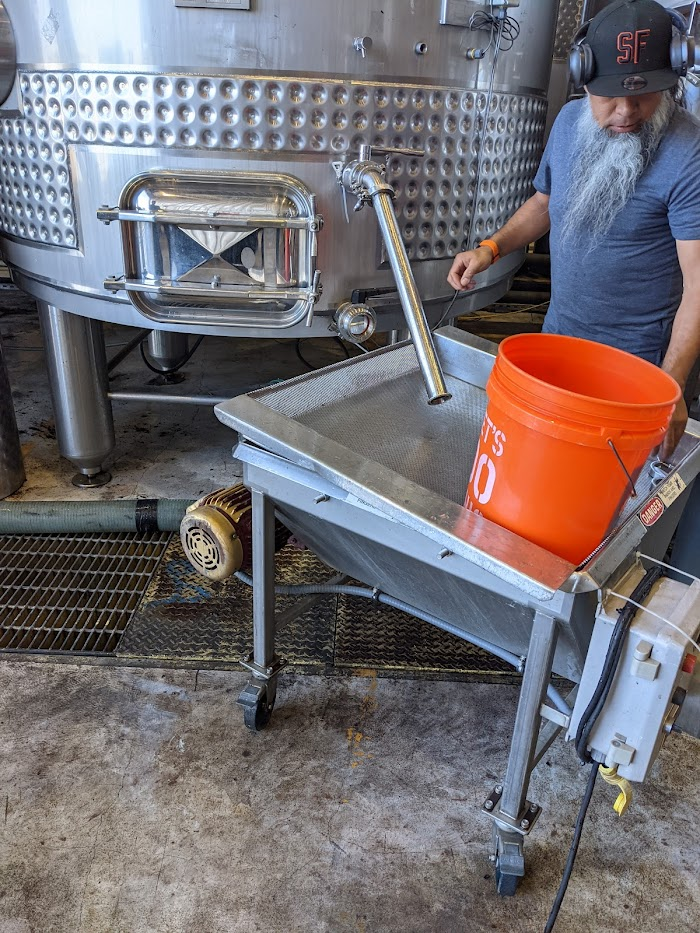 after primary (alcoholic) fermentation, the wine undergoes malolactic fermentation - a process in which bacteria convert malic acid to lactic acid and produce diacetyl as a byproduct. during this time, lees continues to settle at the bottom of the tanks, and so we would periodically rack the wine off of this lees into another tank or into barrels or kegs.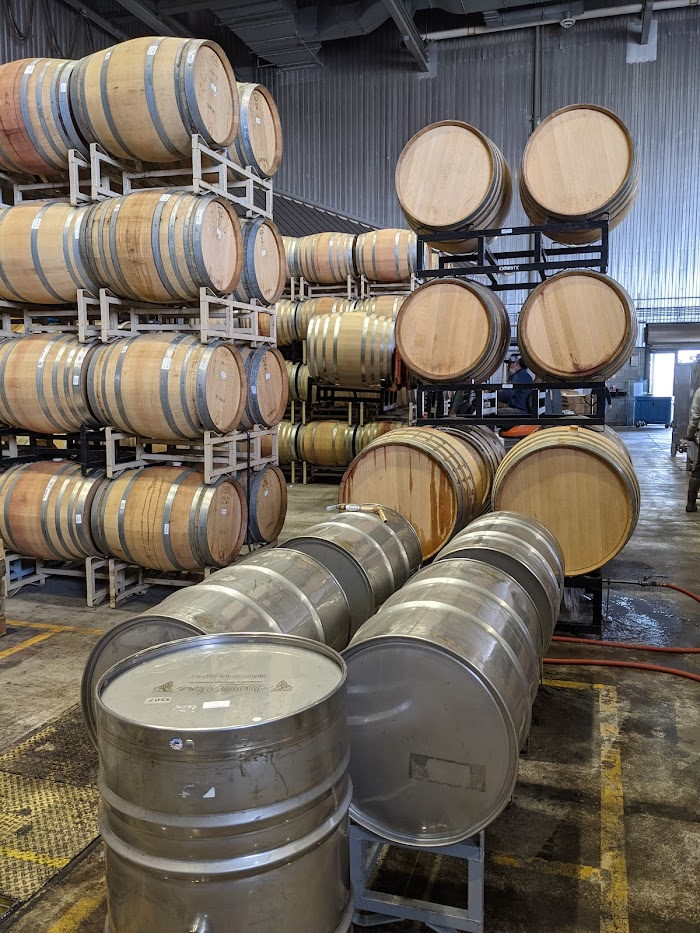 without a doubt, this was the hardest job i've ever had. it didn't help, of course, that it had been a decade since i last worked on my feet instead of at a desk. but i was absolutely hooked. winemaking falls into this magical category in which you use your body, your intellect, and your creativity to produce something delicious that's designed to be shared with your community. and share we did! throughout the season, my boss rene was generous with his allocation, letting us taste wines from each vineyard from which we processed fruit. i got to visit other wineries like ridge in santa cruz, where they took incredible care of me as soon as they heard i was interning at dashe. even our alameda neighbors at almanac brewing would come by to bring us freshly canned beer - perfect after a long day of crushing and sorting grapes. the owners of dashe, mike and anne, were also extremely generous - we enjoyed several delicious home cooked meals throughout the season.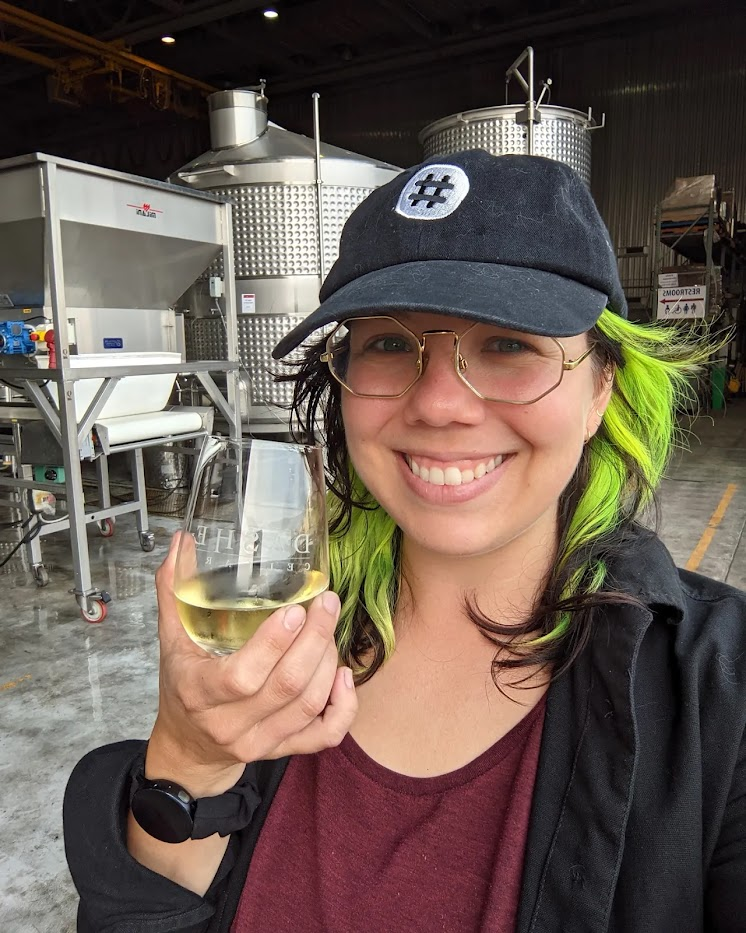 so what's next? it's springtime, so i'm currently actively searching for my next harvest internship, in the hopes of working somewhere with an estate to learn more about the farm-to-bottle process. i've enrolled in the uc davis continuing education program and will be studying to earn a certificate in winemaking. i'm helping out local wineries like donkey & goat with bottling & disgorging, to earn a few bucks, get back in the cellar, and continue building community. and of course i continue to drink any wine i can get my hands on and learn as much as i can about the different regions, styles, grapes, and philosophies in this incredible community.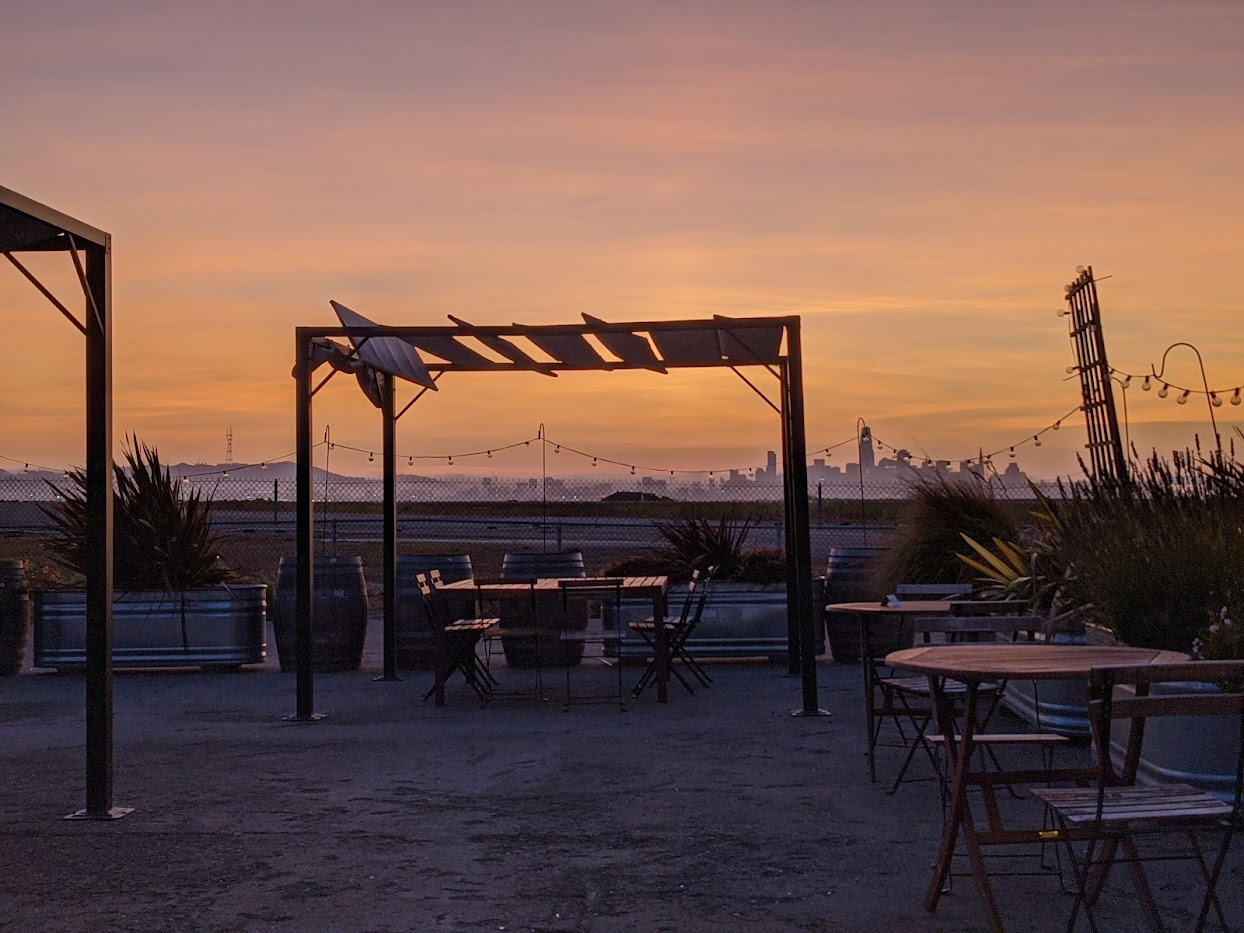 i hope this post was interesting and informative! for more videos and pics chronicling my harvest adventures, check out my instagram, where i've created a highlight of all my posts from 2021. and please feel free to reach out to talk about winemaking, about career changes, about anything really!
xo